View Jobs | Job Search | Situations Wanted | Post a New Job or Situation Wanted
Welcome to The College of Animal Welfare's new Job Board.
I have a vacancy to advertise / I am looking for a job
---
Attention! This job posting is 7 days old and might be already filled.
Description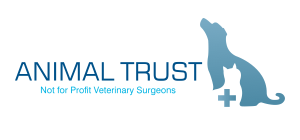 About the Clinic
Our Leeds site opened in early 2018 and has grown to be a busy site that continues to grow rapidly. It offers an excellent opportunity to practice quality veterinary nursing in a busy and dynamic environment. The practice is located in the College of Animal Welfare in modern, light and airy facilities.
About the Job
Want a charity caseload with less workup limitations? Work with us and you'll get that buzz from helping sick pets.
40 hour week with rotation around surgical, patient and consulting duties
Private Health Care and 52 Week Sickness Benefits
CPD including support for Nursing Diploma
About Animal Trust
We're a not for profit organisation that is focused on improving access to veterinary care. We offer a wide range of services from preventative health care to joint replacement surgery with prices that reflect the cost of delivering the care. We invest in our patients and staff development to get the best results. And our simple pricing structure, is not only designed to make veterinary care accessible but also helps gives owners confidence in us through our upfront honest approach.
To apply:
Email david.kazemi@animaltrust.org.uk
Alternatively, apply through our jobs website:
https://www.animaltrust.org.uk/careers/jobsearch/