If you're working as a receptionist in a veterinary practice, our Level 2 Certificate for Veterinary Receptionists could be the perfect way for you to brush up on your professional knowledge and gain formal recognition of your expertise.
This online, distance learning course can be started at any time and is tailored to receptionists working in a veterinary environment. The course covers the key skills needed to provide an effective front-of-house service to veterinary clients, including: maintenance of the reception area, essentials of veterinary terminology, assisting with the supply of veterinary products – and much more!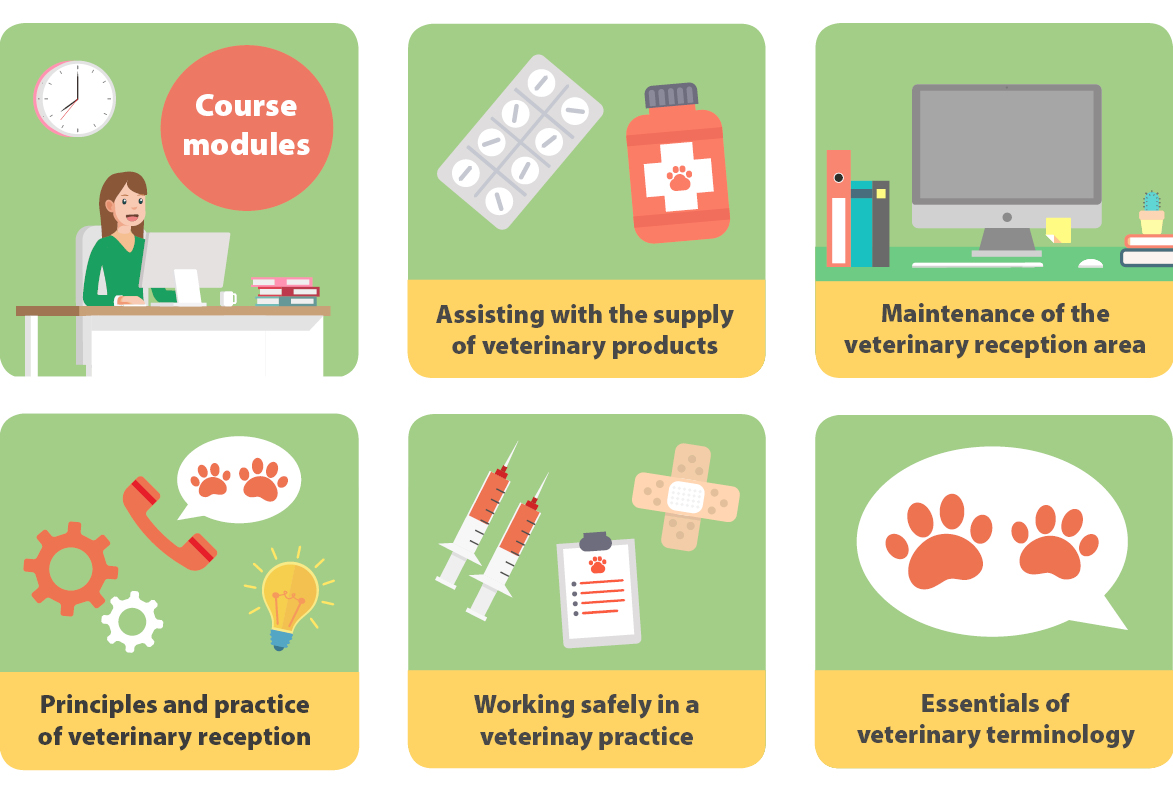 Online learning…
Online learning means you can study this qualification from anywhere in the UK or overseas, at a time and pace that is convenient to you!
Flexible payment options…
We offer the opportunity for learners or employers to spread out the costs of learning into manageable monthly payments and, depending on your individual circumstances, advanced learner loans may also be available.