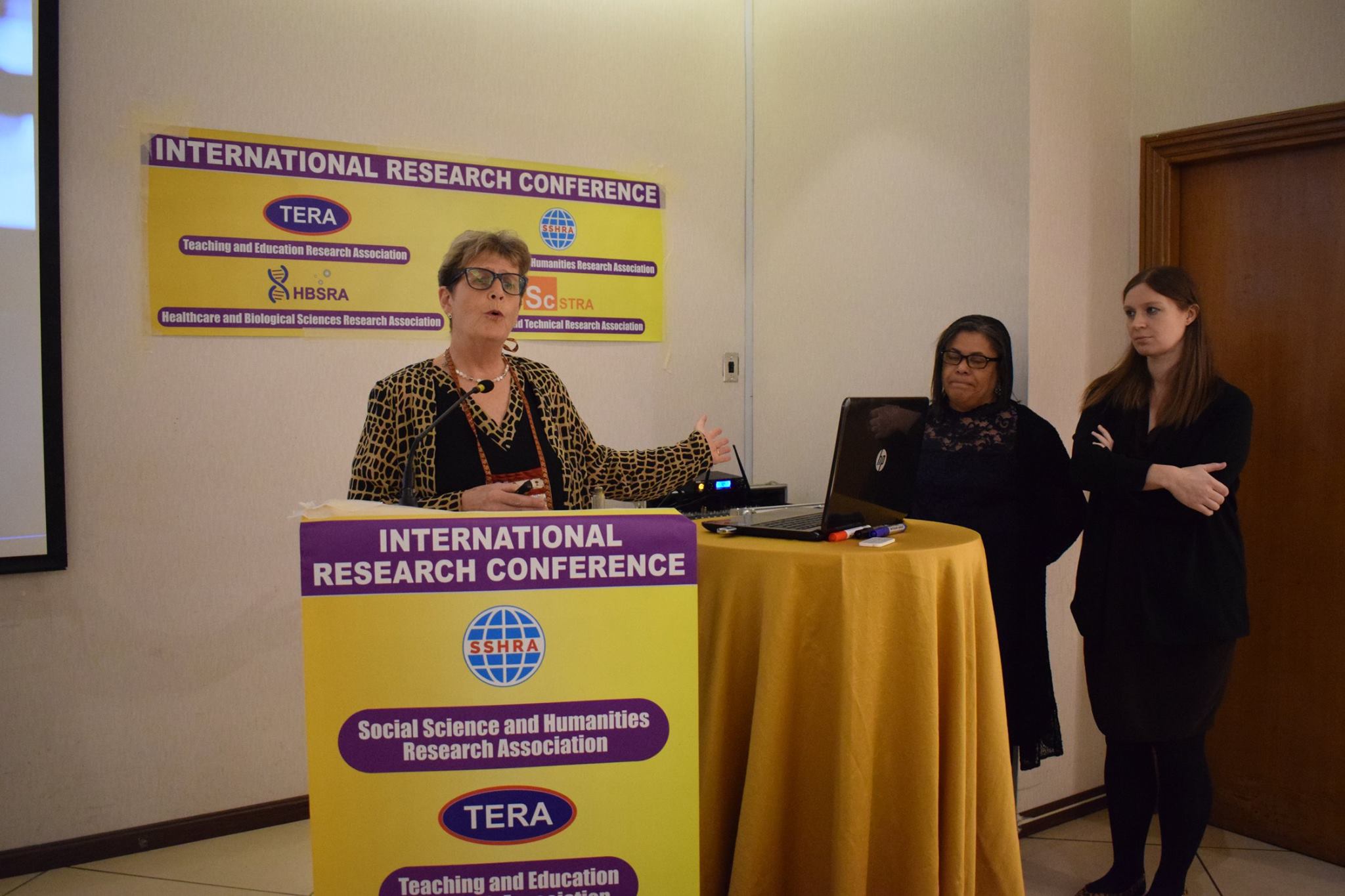 Barbara Cooper (Principal at The College of Animal Welfare), Nina De Franco (Head of Veterinary Studies at The College of Animal Welfare) and Tina Moore (Lecturer at Middlesex University, London) presented a research paper on Modernising the OSCE assessment in Veterinary Nursing at the International Conference on Research in Teaching, Education & Learning (ICRTEL) in Dubai from 24-25 February.
The annual conference allows researchers, practitioners and educators to come together to share information in the field of teaching and learning. Key note speakers included:
Aseel Zibin,  Assistant Professor of Linguists and English at the University of Jordan
Anna Pfennig, Head of Technical Studies and Life Sciences from the University of Applied Sciences in Berlin
Dr Abdel Rahman Mitib Altakhaineh from the UAE
Professor Wadesango from the University of Limpopo in South Africa
Research papers were all presented in English on a variety of educational topics with representatives from all over the world. Nina De Franco shared with the audience the approach proposed with the implementation of Holistic Assessment of Clinical Skills (HACS).
Papers of particular note included the use of the inverted classroom scenarios, blended learning concepts and the impact of lecture films on study behaviour. An overview of the teaching methods in the art of ballet highlighted how knowledge and skills were only part of what made a successful ballet dancer. A key feature was the measurement of how they use their soul to express their movement. Interesting parallels were drawn to measuring the behavioural skills required of learners following other disciplines.
A session looking at teacher expectations raised some thought provoking ideas that showed that learner age is rarely an influencing factor. Cultural issues were highlighted in a session exploring early childhood educators responses to children's interpersonal sexual behaviours. The effects of professionalisation of teaching on pedagogical skills of academics, as experienced by one postgraduate diploma in Higher Education, was explored; indicating that all educators have a responsibility to keep themselves up-to-date with current learner perception and approaches to learner preference.