Signal For Help
As we are all spending significantly more time at home, it is important to remember that home is not always a safe place for some. Cases of domestic violence during Covid-19 are rising and as a response to this, a new worldwide campaign has been launched called 'Signal For Help'.
When communicating with anyone online (be that students, staff, family members and friends) be vigilant for this hand gesture –
Palm to camera
Tuck thumb
Trap thumb (making a fist)
This hand sign can be used by anyone who is suffering abuse at home – it is a safe sign that leaves no digital trace and silently communicates to the viewer that help is needed.
Please watch this video to see the sign being used.
Safeguarding at CAW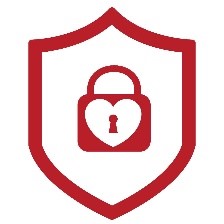 If you witness this sign being used by a student, please contact a member of the safeguarding team on Safeguarding contact number 01480 422070 or email: safeguarding@caw.ac.uk.
If you or someone you are with is in immediate danger, do not hesitate to call the police.
Make yourself heard – What to do if you need urgent police help through the 999 service, but can't speak?
A national campaign to raise awareness of a system to help people alert the police when they are in immediate danger, but are unable to speak was launched by The Independent Office For Police Conduct on 8 April 2019.
The Silent Solution System enables a 999 caller using a mobile phone who is unable to make any noise or speak, to press 55 when prompted. Then the police will be informed they are in a genuine emergency. You can find out more about this here.
Resources
Remember, you don't need to wait until you or others are in immediate danger or in an emergency situation to seek help.
Further sources of help and support for those at risk can be found at: