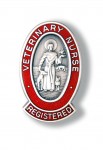 The RCVS Veterinary Nurses Council elections are now open! Votes must be received by 5pm on 27 April 2012 and, as in previous years, can be cast online, by post, or by text message.
Three veterinary nurses are standing in the VN Council, and VNs may vote for up to two candidates to fill the two available seats. One candidate is a current member of the RCVS VN Council seeking re-election. This year's candidates are:
1. Mrs Elizabeth Figg REVN
2. Mrs Katherine Kissick RVN
3. Mr Philippe Ramboaniaina RVN
Ballot papers will shortly be received by all veterinary nurses eligible to vote. Voting instructions and candidate manifestos are enclosed with the ballot papers; candidates voting by text or online will need the two-part security code from this paper. Any veterinary nurses missing their ballot papers should contact Annette Amato (020 7202 0713 / a.amato@rcvs.org.uk).